Oral-B introduces new Cross Action Power Brush
Perfectly angled for teeth contours, the brush comes as standard on all Oral-B Pro model power toothbrush models
Oral-B Cross Action Power Brush features innovative 16° technology for a precise clean that removes up to twice as much plaque as a manual brush.
The 16° brush is perfectly angled to adapt to teeth contours; while one set of bristles removes plaque, the other sweeps it away.
In addition, the brush cleans better in between teeth, giving 30% more coverage with each stroke than Oral-B's Precision Clean.
The new Cross Action brush head now comes as standard on Pro 2000, Pro 3000, Pro 4000, Pro 5000, Pro 6000 and Pro 6500 Power Brushes.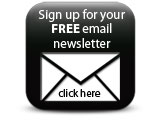 RRP from £39.99, P&G, oralb.co.uk.
Companies