Oral-B launches Genius electric toothbrush with position detection technology
Users get instant feedback on the brushing of each one of six zones of the mouth
Oral-B Genius is an electric toothbrush and app featuring Position Detection Technology that combines cutting edge motion sensor technology and video recognition using the smartphone's camera to track areas being brushed and prevent certain areas from being missed.
Users get instant feedback on the brushing of each one of six zones of the mouth via the Oral-B App 4.1, including guidance on pressure applied and brushing duration.
These features combined with the Oral-B Oscillating-Rotating-Pulsating Technology and the unique round brush head means improved oral health and a superior dentist-worthy clean.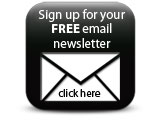 RRP from £260, P&G, oralb.co.uk.
Companies