Orgasynth to change name to Elixens
Underlines move from fine chemicals to fragrance and flavours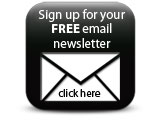 From 1 March the Orgasynth Group will adopt a new name and identity to reflect changes to the group of companies and underline a dynamic shift towards the fragrance and flavour business. To achieve this the company says it has chosen a brand name that is in perfect harmony with its activities and philosophy – Elixens.

Elixens is a contraction of the word elixir, derived from ancient Greek meaning quintessence and purity, and sense, organs of perceptions; the company also points outs its proximity to excellence and expertise. The name will be paired with the signature 'Partageons ce que la nature nous inspire'. This will remain in French in keeping with the group's origins but translates as 'let us share what nature inspires'. A new visual identity will feature a brick coloured logo with yellow and red strokes designed to represent warmth, strength and vitality, and evoke the earth and sun, vital resources for growing plants.

Founded in 1987, Orgasynth was originally focused on the fine chemicals and dyes sector, but the last decade has seen a number of changes at the company. Diversification began in 2001 with the acquisition of fragrance and flavour group Adrian, followed by the acquisitions of food flavour company Fontarôme in 2003 and Grasse-based Floressence in 2005. Then in 2007 Orgasynth sold its fine chemicals and colouring divisions. A further aromatic acquisition followed in 2008 with French company Agipal, and last year Orgasynth bought Sanoflore's raw materials division and Brazilian fragrance compound and raw material specialist Bio Inter.

Some of the group's subsidiaries will also adopt the Elixens name, attached to their geographical position. Orgarome, located in France, will become Elixens France, Adrian America Inc will become Elixens America Inc and Adrian Essential Oils will become Elixens UK.

Floressence is considered to have a high profile in the industry worldwide and will therefore keep its name, as will the latest acquisition Bio Inter. Production subsidiaries Bambao and Eastaroma will not be affected by the name change.


Companies