Origins, DKNY, Clinique and Smashbox team up with Cosmopolitan magazine
#IamBeauty campaign launches this month
Cosmopolitan, published by Hearst Magazines, has teamed up with four beauty brands on a multi-platform beauty campaign celebrating inclusivity and diversity in the UK. Origins, DKNY, Clinique and Smashbox will all work on the project alongside the magazine.
The #IamBeauty campaign launches this month and aims to capture the diversity of beauty in the UK with candid images of women from five different UK cities: London, Birmingham, Manchester, Glasgow and Liverpool. The pictures will be shared across social media platforms and consumers will be encouraged to join in and share their own portraits.
The images will be used to create an exhibition in London showcasing the portraits alongside cosmetic booths from all the brands involved. The event will be filmed and shared on the Cosmopolitan website.
Origins, DKNY, Clinique and Smashbox will all create original content alongside Cosmopolitan to complement the exhibition.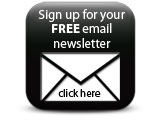 Duncan Chater, Group Publishing Director at Cosmopolitan, commented: "Cosmopolitan is the world's number one women's magazine brand for millennials and through this multi-platform partnership with Origins, DKNY, Clinique and Smashbox we will be able to reach our highly-engaged audience through integrated collaborations and innovative digital solutions."
Companies