Orogold Cosmetics teams up with influencers and WAGs stars Nat & Liv
Natalie Halcro and Olivia Pierson will share the benefits of Orogold's gold-based luxury skin care with their 5 million social media followers
Luxury skin care brand Orogold Cosmetics is collaborating with US-based fashion bloggers, designers and reality TV stars Natalie Halcro and Olivia Pierson, known as Nat & Liv.
As well as starring in E! reality TV series WAGs, cousins Halcro and Pierson have a strong online presence with their fashion blog Jerome, upcoming Nat & Liv clothing range and a combined 5 million followers on social media.
In an interview with Orogold's Lifestyle Magazine, Halcro shared her enthusiasm for the luxury brand's 24K Cryogenic MagnoLift Mask: "You put the mask on your face and you actually have a magnet and you hover it over your skin, it's like a vacuum and it pulls out all the impurities and stimulates blood flow.
"Your skin is so glowy after, it's to die for."
Kerry Mcgreevy, Digital Marketing Director at Orogold, said: "We're thrilled to collaborate with Nat & Liv.
"The girls are trendsetters and well-known for their love of beauty products and treatments."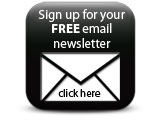 Halcro and Pierson will promote Orogold's products by appearing in photoshoots and digital content for the brand, which uses 24-karat gold in its products to help users address skin concerns and achieve flawless-looking skin.
Companies