Outback Organics answers frequently asked questions when it comes to first time waxing clients
For first time waxing clients, it can be a quite daunting experience, so it is no wonder you will often get asked a lot of questions. To offer your clients reassurance, make sure you are ready with informative and useful answers, which will not only help them prepare properly, but will help you too.
Pre-wax questions
Will it hurt?
It is difficult to promise a completely painless waxing experience but we use several pre and post wax products that will help it feel more comfortable. It also depends on which part of the body you are having waxed, whether it's your first time and if you have thick hair or sensitive skin.
I'm pregnant – can I still get waxed?
While it is advisable not to wax during the first trimester, after this and up to the due date is fine. However, your senses will definitely be heightened during pregnancy and therefore clients may find that their skin is a lot more sensitive – this can of course be helped with the use of soothing lotions, oils and balms from our Outback Organics pre-and post-care range.
How long it will it take?
It can vary but an intimate wax will take around 30 minutes but the session time will probably be around 40 minutes to allow us to prepare you, administer any additional products and answer any questions.
Is there anything I should do before I arrive?
It is important to make sure that your hair is long enough for a wax and that you the area you are having waxed, is clean. Although we will use cleansing products such as Outback Organics Gel Cleanser and we will provide you with an individual intimate wipe, it is much nicer for everyone if you have cleaned the area.
What kind of wax do you use?
The great thing about this question is that if you are using Outback Organics wax, you will have tonnes of positives to shout about.
Outback Organics waxes are natural products, which have been developed by professional waxers and salon owners and represent the latest generation in hair removal. The Opal Peelable Wax is vegan, hypoallergenic and with virtually no skin pull, offers a far more comfortable experience.
The Gold Peelable Wax is a great all-rounder and with advanced polymer technology, provides and effective removal for all hair types.
Meanwhile the True Blue and Gold strip waxes offer lots of positives too such as removing the toughest of hair, comes in fantastic sparkly colours and are great for speed waxing, while maintaining superior comfort.
Post wax questions
Will I get ingrown hairs?
There is a chance that you will experience ingrown hairs but you can help treat and prevent them with Outback Organics Ingrown Hair Serum. This powerful, dual action formula contains pineapple and papaya fruit enzymes, blended with a hydroxy acid derivative to exfoliate the area where the hair is trapped. This is a great roll-on product that you can be purchased as a retail product to use at home.
Apply a thin layer of serum to the affected area and rinse off after 1 hour
Repeat one a day as hair starts to re-grow
Apply directly to individual spots twice a day until improvement is seen
I'm going on holiday; can I sunbathe as much as I usually would?
Your skin is likely to feel a little sore after waxing so it is best to avoid long stints in the sunshine for 12 -24 hours after a wax. If you are going on holiday arrange your wax for at least a day before leaving.
Outback Organics Aloe Gel is also a fantastic product to take on holiday with you as it will not only soothe the skin after hair removal but it will cool and refresh after sun exposure – especially if you have sunburn.
How long should I let my hair grow before I come back?
For the best results, hair should be approximately 1cm long or 2-3 weeks' worth of growth as a minimum.
Can I do exercise or have sex after a bikini wax?
You can, but the reason we advise against it is because there will be a lot of friction and heat, which will cause you to sweat. This irritation to your skin will allow bacteria to spread into open pores, leading to ingrown hairs, breakouts and infections. Ideally, you will wait 24 to 48 hours.
Can I shave before I come back for my next wax?
Hair grows at different stages so when you shave in-between appointments, this will interrupt the process and will mean that at your next appointment you will have more hair than you would if you stick to waxing only
Will waxing make my hair grow back darker and thicker?
Despite popular belief, waxing will not cause more hair follicles and you'll probably find that your hair will become less coarse. When hair is removed using wax, it takes the root so when it grows back it is a new hair, rather than it cutting at the top of the thick part and leaving stubble.
Outback Organics have produced a handy post wax advice leaflet, which you can purchase from their website www.outbackorganics.co.uk, to give to your clients after their treatment.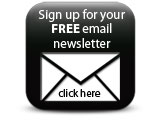 Do you have any other frequently asked client questions you would like answered? Contact the team through Facebook or email info@outbackorganics.co.uk.
Companies