Outback Organics explain the amazing benefits of lemon myrtle oil
Outback Organics has recently launched a range of Lemon Myrtle Oil based beauty products based on its powerful antimicrobial qualities.
Outback Organics' trainer and waxing expert, Claire, explains the benefits: "As you may have noticed, we are growing our range of lemon myrtle products, not only because it smells amazing but because of its incredible health benefits too! We have recently introduced the Lemon Myrtle Hand & Body Lotion and the Lemon Myrtle & Mint Skin Wash to our range! So, what are the health benefits of Lemon Myrtle oil? Let us tell you more about it."
Where does it come from?
While it is still fairly new to the UK, lemon myrtle has been used by the indigenous people of Australia as a bush food and natural remedy for centuries! The essential oil is distilled from the leaves of the tree, otherwise known as Backhousia citiodora, which is native to Queensland and New South Wales, Australia.
The high citral content of 90 - 97% of the essential oil was ascertained more than 100 years ago but it is only in recent years that the value of this botanical has been rediscovered.
What are its health benefits?
Largely due to its high citral content, it has strong antibacterial, anti-fungal and antiviral properties, which basically means it does all kinds of wonders for your body, skin, hair and your well-being.
These properties lend lemon myrtle oil to being an excellent active within skincare products, household cleaners, air fresheners, pet care, perfumery and even cookery. In addition to this, lemon myrtle oil has a pleasant, uplifting citrus aroma. Its fresh 'lemony' fragrance is often considered to smell more like lemons than the essential oil obtained from actual lemons.
Top 14 uses for Lemon Myrtle Oil
Tackles oily skin in order to help in the treatment of acne
Reduce and clear cold sores
Helps to relieve stress, uplift the mood and overall assists with easing depression
Provides relief when you are suffering with a headache
Fights Athlete's foot by killing the fungus
Eases asthma by adding lemon myrtle to steaming water
Reduces inflammation and soreness caused by insect bites
Can act as an insect repellent when added to any lotion
Promotes peaceful sleep for those who struggle at night time
Massage into painful joints to relieve pain caused by arthritis
Helps to get rid of bad body odour and bad breath
Treats cuts and wounds by destroying bacteria to stop it from spreading
Tone skin and shrink pores, preventing them from becoming infected
The anti-viral properties will help to treat flu symptoms
Which Outback Products have lemon myrtle in them?
Our brand new Lemon Myrtle Hand & Body Lotion  is a light, easily absorbed body moisturiser, which hydrates the skin and offers a natural skin. Launching alongside this is the Lemon Myrtle & Mint Skin Wash, which acts as a gentle cleanser for the hands and body, which deeply cleans the skin without stripping or drying.
Our post-wax Lotion also contains lemon myrtle essential oil and this is a great product for use after hair removal to soothe and protect the skin.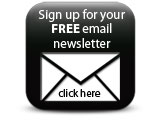 If you are interested in learning more about Outback Organics' products visit their website www.outbackorganics.co.uk
Companies