Outback Organics supports The Eve Appeal charity for January 2019
Outback Organics will be supporting The Eve Appeal, a charity raising awareness and funding research into the five gynaecological cancers – womb, ovarian, cervical, vulval and vaginal, by donating a percentage from the sales of their Opal Peelable wax in January 2019.
The charity focusses on funding research to develop effective methods of risk prediction, earlier detection and developing screening for woman-only cancers.
The charity has grown and developed in parallel with their core research team, the Department of Women's Cancer at University College London (UCL), taking place in 31 institutions across 15 countries.
Their mission and vision is simple: A future where fewer women develop and more women survive gynaecological cancers.
Outback Organics comments: "We have decided to work with a few different charities during 2019 to help fundraise for matters which mean a lot to us as a company and team.
We have therefore decided to help 3 separate charities during the year and donate a percentage of profits to charity."
They continue: "As we are a supplier of waxing products and some of the main areas which we focus on is intimate waxing, we have decided to donate a percentage from the sales of our Opal peelable wax, which as you may be aware, we recommend for female intimate waxing."
"The other charities we will be supporting in 2019 are Prostate Cancer UK and Mind."
For more information on The Eve Appeal or if you would like to donate, please visit their website: www.eveappeal.org.uk
To purchase Outback Organics Opal Peelable wax visit their website: www.outbackorganics.co.uk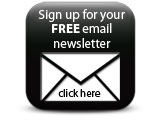 For every bag bought in January 2019 50p will be donated to The Eve Appeal to help fund vital research!
Companies