PB Creative designs new Anthony Joshua range for Lynx
The packaging agency aimed to highlight how the boxer reflects Lynx's modern masculinity messaging
PB Creative has designed Lynx's new limited edition packaging to celebrate British world heavyweight boxing champion Anthony Joshua.
To develop the new look deodorant, body wash and Christmas gift collection, PB Creative worked with the boxer, in a bid to highlight the brand's new 'modern masculinity' tagline.
The new design also makes a feature of Joshua's underscored signature.
"The Lynx team showed us some images of Anthony, and as soon as I saw the photo of him under the spotlight, I could see how well it would work on pack," said Ben Lambert, PB Creative's Co-Director.
"We had such confidence in our vision that we presented just the one concept to the stakeholders – and they loved it."
Lynx and Joshua have collaborated since 2015, via print and multimedia advertising.
Lynx Brand Manager Dilraj Athwal, said: "Anthony Joshua is the best boxer in the world, but he doesn't fit that macho stereotype.
"As a character, he breaks boundaries – he's a joker and a normal guy, as well as an outstanding athlete and spokesman for his sport.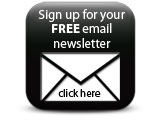 "Over the past 20 years or so, Lynx has projected a very masculine, laddie message. Boxing nods to those traits, but with Anthony, who is so relatable, the whole thing becomes more inclusive, which is where Lynx is going as a brand."
Companies