PB Creative updates brand identity for Foamburst
Design agency PB Creative has created a fresh brand and packaging identity for Imperial Leather Foamburst
Central to PB Creative's approach was to communicate Foamburst's fragrance and transformative nature on pack.
To replicate the gel to lather transition of Foamburst, the background colour of each canister graduates from rich at the base (representing the gel) to shimmering white at the top, depicting the foam.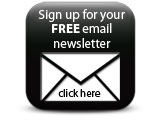 Each scent variant is represented by a specific bold colour with imagery of the fruits, flowers and/or herbs used also included on pack.