P&G net sales register 4% decline in second quarter
EPS fell from $1.15 to $1.06
P&G has reported Q2 2015 core EPS of $1.06 versus $1.15 the prior year. Reported net sales stood at $20.2bn, a decrease of 4% compared with the prior year.
In the company's beauty, hair and personal care segment organic sales decreased 1% driven primarily by declines in the prestige, and skin and personal care categories. This was partially offset by innovation-driven sales growth in the salon professional and antiperspirant & deodorant businesses.
"The October - December 2014 quarter was a challenging one with unprecedented currency devaluations," said Chairman, President and Chief Executive Officer AG Lafley. "Virtually every currency in the world devalued versus the US dollar, with the Russian Ruble leading the way. While we continue to make steady progress on the strategic transformation of the company - which focuses P&G on about a dozen core categories and 70 to 80 brands, on leading brand growth, on accelerating meaningful product innovation and increasing productivity savings - the considerable business portfolio, product innovation, and productivity progress was not enough to overcome foreign exchange."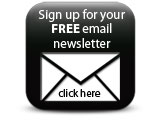 "The outlook for the year will remain challenging. Foreign exchange will reduce fiscal 2015 sales by 5% and net earnings by 12%, or at least $1.4bn after tax. We have and will continue to offset as much of this currency impact as we can through productivity driven cost savings. And we will continue to invest in our businesses, brands and product innovation, because it is the right thing to do for the mid and long-term, while we deliver another year of strong cash returns to shareowners. We are adjusting fiscal year earnings targets accordingly. We are mobilized to deliver another fiscal year of modest organic sales growth, and to continue to grow market share on more category-leading brands. We are working to deliver core earnings per share as close as possible to those of last fiscal year."
Companies