PZ Cussons and ASA take down Skinny Tan's anti-cellulite claims
The ASA has ruled the Dragons' Den-backed tanning brand has insufficient evidence to prove it can reduce the appearance of cellulite
A self-tanning brand claiming its products help to reduce cellulite has been ruled as misleading by advertising watchdog ASA.
Skinny Tan became a global success after appearing on the reality TV series Dragons' Den and winning over celebrity investors by claiming its lotions can reduce cellulite and thigh size.
The brand's founders Louise Ferguson and Kate Cotton won £60,000 and became the most successful pitch for investment in the history of the BBC2 TV show.
Since then, the already popular Australian brand, is now sold throughout the UK and is attempting to break into the US market.
But rival cosmetics company PZ Cussons and owner of the St Tropez tanning brand, filed complaints to the ASA about Skinny Tan's claims on its Facebook page and the promotional material on the company's official website.
PZ Cussons argued against a string of claims, including Skinny Tan being the number one brand in the UK, that it has natural products, doesn't contain DHA (and therefore smells better than competitors), and that it can make legs appear thinner and reduce the appearance of cellulite.
"It can help stimulate a process that can help visibly reduce the appearance of cellulite at the surface of the skin," Skinny Tan claimed on its website.
However, the ASA ruled the claims went beyond describing cosmetic effects and ventured into physiological benefits – which the brand could not support.
Skinny Tan was only able to provide a trial based on 50 people. The brand said a high percentage of these volunteers felt like the product made them look thinner and reduced the appearance of cellulite.
An unnatural product?
The website section with the claims has now been removed
"We considered that the trial provided by Skinny Tan was not adequate to substantiate that the product has any benefits beyond appearance," the ASA said.
"The trial was carried out by volunteers and evidence was gathered based on their observations of their physical appearance.
"We consider that this did not constitute a substantive body of evidence to support the claims that Skinny Tan could be used to 'tone' or to give somebody 'smoother skin' or 'less visible cellulite'."
The ASA has also dismissed Skinny Tan's claims that it offers 100% certified natural tanning as the company failed to provide sufficient information about how the product is manufactured.
The ASA also discovered Skinny Tan does not have certifications for its 'natural products'.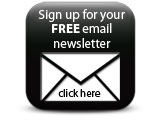 Finally, the watchdog said the claim that it is number one in the UK – which Skinny Tan based solely on sales in Superdrug – would clearly mislead consumers and should not be made again.