P&G 2011 sales reach $82.6bn
Fragrance | Hair Care | Male Grooming | Skin Care
Price increases boost Q4 figures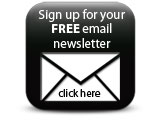 The Procter & Gamble Company has announced net sales of $82.6bn for fiscal 2011 – a year on year increase of 5% – buoyed by fourth quarter net sales of $20.9bn, up 10% on the prior year period. Organic sales, excluding the impact of acquisitions, divestitures and foreign exchange, grew 5% for the quarter and 4% for the fiscal year.

Diluted net earnings per share from continuing operations were $0.84, an increase of 18% for the fourth quarter and $3.93 for the fiscal year, up 11%.

According to P&G – which owns Olay, Gillette and Pantene among other brands – fourth quarter organic sales growth was the strongest of the fiscal year. However, 3% of this was due to price increases. Indeed, for the April/June quarter, P&G's beauty business amassed net sales of $5.1bn, a 7% increase in value terms, despite just 1% volume growth. P&G's grooming business – which encompasses male grooming and appliances – also enjoyed a net sales increase of 7%, to reach $2.1bn, on 1% volume growth.

For the full year, all geographic regions were said to have contributed to volume growth, led by double-digit growth in Asia and driven by investments in innovation and market expansions, such as Olay and Head & Shoulders in Brazil, Gillette Guard in India and Fusion ProGlide in Western Europe.

"We are pleased with the strong top- and bottom-line performance in the quarter," commented chairman of the board, president and ceo Bob McDonald. "We delivered organic sales growth of 5% and earnings per share growth of 18% in a challenging environment driven by our ongoing commitment to make a difference in the everyday lives of the world's consumers."

In 2012, P&G expects net sales to increase between 5-9%.
Companies