P&G CEO in active talks with Trian about its future
Investment management firm, known for being a highly-engaged shareholder, is said to be in "ongoing constructive, active engagement" with the consumer goods giant
P&G is reported to be in talks with shareholder and investment management firm Trian over its future.
The consumer goods company's CEO David Taylor told CNBC that the company is in "ongoing constructive, active engagement" with the hedge fund's CEO Nelson Peltz.
Taylor is said to have told the news channel's Sara Eisen: "We are willing to engage. We want to be better."
Regarding P&G's strategy, Eisen reported that the company is "moving ahead with sharpening the focus on ten different categories and empowering these categories to make decisions and somewhat operate independently".
P&G presidents lead the invidiviual ten categories, which range from laundry care to personal care including its Gillette shaving business.
The presidents are said to have the power to make decisions about R&D, innovation, marketing and markets entry, according to Eisen, who added: "This is a big change for P&G. Every decision used to be made at the top."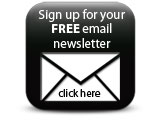 Trian made its largest investment to date back in February, ploughing £3.5bn into P&G. Since then, Trian has increased its stake further in P&G, with a recent SEC filing showing it now holds more than 36 million shares.
Companies