P&G and Henkel join global brands to wage war on ocean plastic waste
The Alliance to End Plastic Waste was founded to advance solutions to eliminate plastic waste in the environment
Global cosmetics manufacturers Procter & Gamble (P&G) and Henkel have joined forces with nearly 30 other businesses to create a new organisation founded to help end plastic waste in the environment.
The not-for-profit group has committed US$1.bn with the goal of investing $1.5bn over the next five years to help end plastic waste in the environment.
It will develop and bring to scale solutions that will minimise and manage plastic waste and promote solutions for used plastics by helping to enable a circular economy.
"Everyone agrees that plastic waste does not belong in our oceans or anywhere in the environment," commented David Taylor, Chairman of the Board, President and CEO of Procter & Gamble, and chairman of the AEPW.
"This is a complex and serious global challenge that calls for swift action and strong leadership.
"This new alliance is the most comprehensive effort to date to end plastic waste in the environment."
The group has also launched an initial set of projects and collaborations to target plastic waste.
These include partnering with cities to design integrated waste management systems; funding The Incubator Network by Circulate Capital to develop and promote technologies, business models and entrepreneurs involved in preventing ocean plastic waste; developing an open source, science-based global information project to support waste management projects globally; and supporting the Renew Oceans, a grass-roots project to aid local investment and engagement.
Research from the Ocean Conservancy shows that nearly 80% of plastic waste in the ocean begins as litter on land, with the vast majority travelling to the sea by rivers.
One study estimates that over 90% of river borne plastic in the ocean comes from ten major rivers around the world – eight in Asia, and two in Africa.
Moreover, 60% of plastic waste in the ocean can be sourced to five countries in Southeast Asia.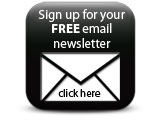 The following companies are the founding members of the Alliance: BASF, Berry Global, Braskem, Chevron Phillips Chemical Company LLC, Clariant, Covestro, Dow, DSM, ExxonMobil, Formosa Plastics Corporation, U.S.A., Henkel, LyondellBasell, Mitsubishi Chemical Holdings, Mitsui Chemicals, NOVA Chemicals, OxyChem, PolyOne, Procter & Gamble, Reliance Industries, SABIC, Sasol, SUEZ, Shell, SCG Chemicals, Sumitomo Chemical, Total, Veolia, and Versalis (Eni).
Companies