P&G and Sesame Street team up to promote gender equality
The cosmetics giant is working with the educational children's television series to launch an international campaign
Sesame Street, the much-loved children's television programme and home to characters such as Big Bird and the Cookie Monster, now has a new cosmetics partner.
P&G has collaborated with Sesame Workshop, the nonprofit educational organisation behind Sesame Street, to release an international public campaign addressing gender stereotypes that prevent girls from accessing education.
The video features Sesame Street Muppets and children from around the world sharing their aspirations for the future and why they love to learn.
The video promotes the value of education and career opportunities for girls and will run via digital and broadcast platforms.
"Sesame and P&G have a shared commitment to eliminating gender-biased barriers to education for girls," said Carolyn Tastad, P&G Group President, North America.
"Sesame has a long history of promoting gender equality and diversity through its programming, and the impact their content has on social norms and attitudes is undeniable.
"We are proud to work with Sesame to spark conversations that can motivate change. We want to set a new expectation that values girls' education so that boys and girls can reach their full potential."
Series sponsorship
P&G has also announced a sponsorship deal with the Hindi language edition of Sesame Street.
A spin-off of, Galli Galli Sim Sim, The Growing Up Chamki series, centres around Chamki – a five-year-old Muppet – and explores issues of gender equity in child-relevant ways, with girls and boys role-playing different careers and family roles.
"Our international girl Muppets are powerful role models for young girls, helping them envision possibilities they may not have dreamed possible," said Sherrie Westin, Executive Vice President for Global Impact at Sesame Workshop.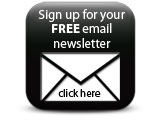 "And, of equal importance, modeling for boys the importance of girls going to school–planting the seeds for societal change."
Watch the campaign here:
Companies