P&G launches 'diversity of abilities' pilot programme
New manufacturing facility will increase employment opportunities for disabled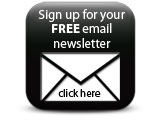 Procter & Gamble has opened a new packaging facility at its plant in Auburn, Maine which will offer local employment opportunities for individuals with physical and developmental challenges, as well as disabled veterans.

The pilot scheme, created in partnership with the Maine Bureau of Rehabilitation Services and the Department of Health & Human Services will account for at least 30% of the facility's workforce and can accommodate up to 60 employees, according to P&G.

The new FlexiCenter is part of a wider initiative by the manufacturer to employ workers with various disabilities. It says it currently employs 7,000 people with physical and developmental challenges.
Companies