P&G launches sustainability scorecard for suppliers
Body Care | Colour Cosmetics | Fragrance | Hair Care | Male Grooming | Skin Care
Consumer goods giant asks for year on year improvement in its suppliers' environmental footprint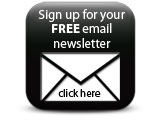 The Procter & Gamble Company has introduced a rating process to measure and improve the environmental performance of its key suppliers. The Supplier Environmental Sustainability Scorecard will measure energy use, water use waste disposal and greenhouse gas emissions and is designed to encourage year on year improvement regardless of the supplier's size or the current stage of its sustainability programme. A product of 18 months' collaboration with the organisation's Supplier Sustainability Board – which includes 20 representatives from P&G's supply chain – the scorecard is claimed to rely on accepted worldwide measurement standards and sound science, including protocols from the World Resources Institute, the World Business Council for Sustainable Development and the Carbon Disclosure Project.

Suppliers will have a full year to prepare to report their data before the rating can adversely impact their supplier rating, says P&G.

"The launch of the Supplier Environmental Sustainability Scorecard represents the next step in P&G's commitment to environmental sustainability and reflects the company's holistic, end to end supply chain strategy," comments P&G's chairman and ceo Bob McDonald.