P&G lobbying for relaxed restrictions on teeth whiteners in Europe
EU rules mean products containing between 0.1% and 6% hydrogen peroxide or bleach can only be offered by dentists
Procter & Gamble is lobbying the European Commission to relax restrictions on selling teeth-whitening products direct to consumers. Charles Pierce, P&G's Group President of Global Oral Care and New Business Creation, commented on the company's plans to expand its tooth whiteners, which are on sale in the US, China and Brazil, into Europe in the Financial Times.
Pierce told the publication that P&G was in discussions with the European Commission as in the brand owner's view there are "not any concerns at all".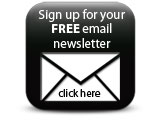 EU rules mean products containing between 0.1% and 6% hydrogen peroxide or bleach can only be offered by dentists, while products containing more than 6% hydrogen peroxide are banned. P&G's Crest White Strips, by contrast, contain between 6% and 10% hydrogen peroxide.
Companies