P&G offers Rio 2016 Olympic athletes free treatments
Pantene, Covergirl, Olay, Gillette and Head & Shoulders are providing free treatments at Family Home venue
'Family Home' is located between Copacabana and the Olympic Park


Athletes and their families can indulge in hot towel shaves, hair styling and manicures


P&G's way of "saying thank you" to the families behind successful athletes
US Resident Boxing Coach Kay Koroma enjoys a shave at the Olympic Village Salon
P&G has opened a 'home away from home' for athletes taking part in the Rio 2016 Olympic Games and their families.
The P&G Family Home provides a space for athletes and their families to go to and indulge in complimentary beauty and grooming treatments including hot towel shaves, hair styling, nail treatments and makeovers.
The concept and treatments are similar to P&G's Olympic Village Salon (pictured), the only difference being that village salon is open only to athletes.
US basketball player Elena Delle Donne
The Family Home is located between Copacabana and the Olympic Park and will be open from 1pm-11pm until 21 August. The services on offer are being put on by P&G brands Pantene, Covergirl, Olay, Gillette and Head & Shoulders, with appointments required to be booked in advance.
Phil Duncan, P&G Global Design Officer, said: "We know families never get thanked enough for the role they play on an athlete's journey, so this is a way for our brands to say 'thank you.'
"We do this by not only offering beauty and grooming treatments, but we provide the comforts of home, including Tide laundry service and a place to relax and enjoy the Games."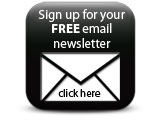 US trampoline athlete Logan Dooley
Companies