P&G researchers aim to revolutionise the recycling industry
Scientists at P&G have discovered a method to restore recycled polypropylene plastics to a 'virgin-like' quality
Recently P&G and PureCycle Technologies hosted a ribbon-cutting event for a plant using P&G technology that has the potential to revolutionise plastic recycling.
The US-based plant located in Hanging Rock, Ohio will leverage the patented technology born in the P&G corporate R&D labs.
P&G has licensed the technology to PureCycle, a portfolio company of Innventure, a Wasson Enterprise Partnership that commercialises disruptive technologies. 
Kathy Fish, P&G Chief Technology Officer, said: "Our approach to innovation not only includes products and packaging, but technologies that allow us and others to have a positive impact on our environment.
"This technology, which can remove virtually all contaminants and colours from used plastic, has the capacity to revolutionise the plastics recycling industry by enabling P&G and companies around the world to tap into sources of recycled plastics that deliver nearly identical performance and properties as virgin materials in a broad range of applications." 
The science and inspiration behind the technology
A few years ago, Dr John Layman, a Senior Scientist in P&G's R&D division at the time, was given the task of increasing the amount of recycled plastics used in P&G's products and packaging.
After analysing and testing countless samples of recycled plastics from various suppliers, Layman and the R&D team realised the poor quality of recycled plastic was the biggest challenge preventing P&G from using more. With the aim to improve recycled plastic quality, the team developed a purification technology and worked with Innventure to bring it to life.
Layman, Section Head in Corporate Research and Development at P&G, said: "P&G has been using recycled plastic for a very long time, and has been a leader in plastics recycling. However, we are limited in the amount of recycled content and the products that can use recycled plastic due to the inherently poor quality of recycled materials.
"Recycled plastics are typically grey in colour, have a malodour and have contaminants that present regulatory concerns. Due in large part to these issues, only about 2% of all of P&G's plastic is sourced from recycled material."
P&G consider recycling to be a vital part of the company and have always wanted to use more recycled plastics in their processes, but because they had to meet high regulatory standards, what was previously available on the market did not meet the requirements of the company.
The ability to restore recycled polypropylene plastics to nearly new will enable P&G to increase its usage of recycled plastics and help the company move closer to meeting its sustainability goals.
Layman concluded: "Presently, PureCycle is the only technology able to meet the demand for better recycled plastic. From a company perspective, this is a win all around. Today, consumers are increasingly expecting that the products they buy are environmentally responsible. This new technology delivers a win-win — advancing our innovative capabilities while also delivering an environmental benefit."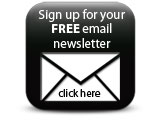 While this is a P&G-developed technology, the recycled polypropylene produced by PureCycle will be widely available for purchase across the entire plastics industry.
Companies