P&G says it is triumphant in vote against Nelson Peltz
In the company's Annual Meeting, shareholders voted in favour of P&G's current Board of Directors
The long wait appears to be over for P&G and Nelson Peltz: the company announced that its shareholders have chosen to elect all 11 of its existing Directors.
The vote was made yesterday at P&G's Annual Meeting of Shareholders and a preliminary count conducted by P&G's proxy solicitors has revealed that Nelson Peltz, founder and CEO of Trian Partners, will not be joining the Board.
The Cincinnati-based company issued a statement shortly afterwards. It said: "P&G's Board and management team thank P&G shareholders for their support, input and participation throughout the proxy contest.
"We are encouraged that shareholders recognise P&G is a profoundly different, much stronger, more profitable company than just a few years ago."
Trian is yet to make a formal announcement regarding the preliminary vote results, however, Trian said that the proxy vote was "too close to call" and that it would wait for the result to be certified by an independent inspector.
Final results will be checked by an independent inspector and will be reported on a Form 8-K to be filed with the U.S. Securities and Exchange Commission.
Peltz previously lost a bid to join the board of DuPont two years ago.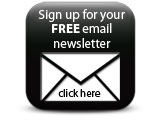 Shares in P&G dropped as much as 2.3% in the hours after the company's announcement, although made a recovery after Trian responded.
Companies