P&G sells three hair care brands to Henkel
Pert, Shamtu and Blendax brands will be handed over to German consumer giant
P&G has announced an agreement to sell the hair care brands Pert, Shamtu and Blendax to German consumer goods player Henkel.
The transaction is said to boost Henkel's footprint in the emerging markets of Africa/Middle East and Eastern Europe. Key countries tied into the sale include Russia, Saudi Arabia and Turkey. In May 2014 Henkel bought the Pert brand from P&G in Latin America.
Hans Van Bylen, Executive Vice President and responsible for Henkel's Beauty Care business, said: "We are convinced that emerging markets will continue to generate above-average growth in the future. These brands are a perfect fit for our Beauty Care business. They will strengthen our existing core category hair care and provide a platform for further expansion."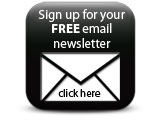 Terms of the sale were not disclosed, however, in fiscal year 2015, sales of the acquired brands reached almost US$100m. The sale is subject to approval from anti-trust authorities.
Companies