P&G to pay $850k in misleading Olay packaging lawsuit
The company has also agreed to repackage its entire Olay range of products
P&G has agreed to shell out $850,000 as a result of a civil protection lawsuit, which accused the company of misrepresenting the amount of product inside some of its Olay jars.
A case was brought against the Cincinnati-based consumer giant after a consumer lodged a complaint that P&G's packaging violated California's slack fill law. Slack fill law prohibits the use of oversized packaging to make a product seem larger than it actually is.
In an announcement issued by Riverside County District Attorney, Mike Hestrin, on 26 June, it was confirmed P&G would pay up the six-figure sum in civil penalties and costs. The company also agreed to change the packaging of its entire Olay product line.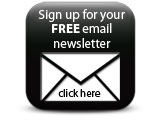 The lawsuit was filed in Yolo County Superior Court in California, US.
Companies