P&G urged not to 'waste time' challenging Nelson Peltz appointment
In a surprising turn of events, Trian Partners confirms Nelson Peltz has won a place on P&G's Board, after P&G announced he had not been elected
P&G has confirmed it has not launched an official challenge to the proxy vote results concerning Nelson Peltz' appointment to its Board of Directors, but is awaiting the results of a customary review of the final count.
The announcement follows a warning by Trian Partners that P&G should "accept the Inspector's tabulation and not waste further time and shareholder money contesting the outcome of the Annual Meeting."
Tables turn in Peltz vote
In October, P&G appeared to have kept Peltz, Trian Partners' CEO and an activist investor, away from its Board.
It claimed that a preliminary count of the hotly-contested proxy vote showed that all 11 of its Directors had been elected by shareholders and that Peltz would not be joining the Board.
However, in a twist of events, Trian has since emerged victorious, with the official preliminary voting tabulation by IVS Associates, the independent Inspector of Elections, confirming that P&G shareholders had elected Peltz to P&G's Board.
Trian to revitalise P&G
Trian stated: "Nelson Peltz looks forward to working collaboratively in the boardroom with the other members of the Board and management team to revitalise P&G.
"Trian believes Nelson Peltz's extensive experience and track record of improving performance at consumer companies will bring significant value to the P&G Board and help create the right environment for generating breakthrough ideas.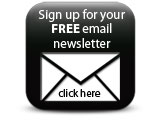 "Working together with management and the Board, he will help address the challenges P&G is facing."
Companies