P&G's Secret deodorant debuts new anti-bullying campaign
Secret Mean Stinks offers scholarship
P&G deodorant brand Secret is supporting National Bullying Prevention Month by offering a scholarship. Students who stand up to girl-to-girl bullying with nice words and action will be given a chance to win one of three $10,000 prizes to spend on their college education.
Students are being asked to visit the Secret Mean Stinks website to share how they plan to bring an end to bullying. Students must be aged 17 or older and the winners will be chosen by a select panel of sponsor-selected judges. Entries will be judged against criteria including: purpose and support, organisation and logic, leadership and results and grammar/spelling.
Submissions will be accepted until 14 December. The winner will be announced at the start of 2016 on the Mean Stinks website and through Secret's social media platforms.
On 16 October, Mean Stinks will launch the first anti-bullying geofilter campaign targetted directly at high schools across the US in order to raise awareness and spread the campaign's message.
The campaign comes after the brand's #ChainOfNice earlier this year, which saw Secret Mean Stinks team up with Teen Vogue. Girls were asked to joing the chain of nice by taking a pledge against bullying and nominating their friends to do the same. Hundreds of girls have already signed up.
Karen Schwartz, Brand Manager at Secret, commented: "Since 2011, Secret Mean Stinks has been dedicated to providing young women tools, resources and confidence to take a proactive role in bringing an end to mean behaviour. No matter the task – whether it be painting a pinky blue to show solidarity for the cause or joining thousands of other students during last year's Biggest Assembly Ever, these young women have always risen to the task and made the cause their own. We're thrilled to now be able to reward them for their efforts with our first-ever Nice Scholarship."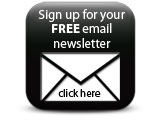 The Secret Mean Stinks campaign launched in 2011 and claims to have created 1.3 million acts of kindness in its first year of action. Thousands of girls took "pinky swears" to keep it a "drama free school year", paiting a single finger nail blue as a reminder.
Companies