Pacifica Beauty receives minority investment
Vegan beauty brand announces receipt of a "significant" minority investment from private equity firm Alliance Consumer Growth
Pacifica Beauty, a vegan beauty brand based in the US, has received a minority investment from private equity firm Alliance Consumer Growth.
With the investment, Pacifica Beauty plans to press ahead with product development and distribution expansion.
Brook Harvey-Taylor, Co-founder of Pacifica, said the two companies are a "perfect match". She said: "We both have been innovative in our respective industries and have worked on the fringes of mainstream."
Billy Taylor, Harvey-Taylor's husband and Pacifica Co-founder, added: "We weren't just looking for money, we wanted a shared vision for the future. They're big picture people and we're a brand with big plans."
Pacifica Beauty was founded in 1997 and today sells products across beauty categories including skin care, colour, bathroom products, fragrance, hair care and nail care. Its products are stocked in US retailers such as ULTA, Target, Whole Foods Market and Sprouts.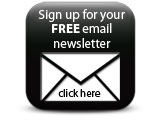 Pacifica Beauty manufactures 100% vegan and cruelty-free products. It also sells natural products and describes itself as at the forefront of the 'better-for-you' beauty revolution.
Companies