Packaging company Groupe Medicos sells health division to focus on beauty
The French firm has sold RR Plastics and Rovipharm to SGH Healthcaring
French packaging company Groupe Medicos is honing in on the beauty market by selling off its health division, composed of RR Plastics and Rovipharm entities, to SGH Healthcaring.
Current beauty clients of Groupe Medicos include Shiseido, LVMH, L'Oréal and Nuxe; its beauty arm turns over more than €20m per year.
"When offers for RR and Rovipharm came up, we had great potential for growth in healthcare, but it's hard to be successful in two different worlds," said Group President Cédric Marmonier about the decision.
The company hopes the move will allow Medicos to quickly become a significant player in the beauty sector while maintaining the same growth objectives.
"In the future, the group will focus primarily on the beauty market, a business sector that already accounts for 50% of Groupe Medicos sales," added Marmonier.
"It's also my personal story. I started my professional career in this world, I know it and have a good grasp of how it works."
The group is not disengaging but "seizing an opportunity to strengthen its economic and technological fundamentals", stressed Marmonier.
"We are not a mere injector, but an industrialist with multiple skills," he said.
"In fact, the group stands out because of the diversity of our businesses: plastic injection, screen printing, pad printing, hot stamping, IML, and lacquering."
Marmonier chose to divest the healthcare arm to SGH Healthcaring because he felt the latter was "driven by a very relevant industrial and economic consolidation project while being attentive to people and respectful of our values," he said.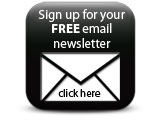 "It is, moreover, a regional player who understands the reality of our territory. That's why I decided to give the company this activity."