Paco Rabanne selects Cosfibel Premium for Olympéa coffret
Paco Rabanne selected packaging supplier Cosfibel Premium to provide a coffret for its new scent, Olympéa.
For the Extait de Parfum (pictured), Paco Rabanne chose a coffret that opens on two sides, mimicking the two wings printed on the outside. In creating this packaging, Cosfibel had to calculate the precise adjusment of the two hinges in order to avoid collapse.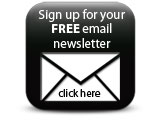 For the Olympéa edp, meanwhile, Cosfibel created a circular cardboard coffret, with relief decor of wings.
Companies