Pai Skincare scoops export award
The EEF award recognises excellence in business and enterprise among UK manufacturers
British natural beauty brand Pai Skincare has been awarded the EEF Export Development Award for 2013.
EEF, the manufacturers' organisation, is the representative voice of manufacturing in the UK, and the awards recognise excellence in enterprise, innovation, environmental performance, exporting, skills development and health and safety among UK manufacturers.
Pai beat tough competition across a variety of manufacturing industries to be named joint winner of the Export Development Award.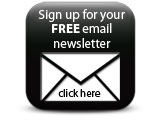 Dougal Bennett, partner at awards sponsor Dunedin, said: "[Pai Skincare] is a strong example of a company that has accelerated the growth of its exports whilst showing innovation in identifying partnerships and products in new markets."
Companies