Palina Rojinski is the new face of Pantene Pro-V
Russian-German TV star, model and DJ fronts new hair care campaign
Russian-German celebrity Palina Rojinski has been named the new face of Pantene Pro-V. The TV presenter, actress, model and DJ will star in a new campaign set to debut later this month.
Rojinski commented: "My hair is very important to me because it is my trademark. It should be healthy and shiny as well as strong enough for any challenge I face. I have only recently started to use Pantene conditioners, but can already see a real difference!"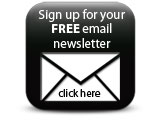 The star is known for her trademark shiny red hair, Rojinski is a natural choice for the P&G brand. Earlier this year, the branded added histidine technology to its products. The amino acid is said to penetrate the hair, strengthening it from the inside out and protecting it from damage.
Companies