Pantene admits it has been unintentionally guilty of 'hair bias'
P&G-owned brand is now working to change perceptions by launching its Strong is Beautiful campaign featuring afro-haired models
Pantene is celebrating afro-textured hair for in its new Strong is Beautiful campaign.
It is a bold step for the P&G-owned brand, which has predominently used women with smooth, long hair in its adverts
The advert, which features ambassador Jillian Hervey and other African American women, promotes the new Gold Series collection.
The brand said the campaign is an attempt to reconcile with the afro-haired consumer, whose representation has historically been neglected within the American beauty industry.
"Pantene has helped to define beautiful hair for 40 years through powerful images of strong, healthy hair; however, while diversity and inclusion continue to improve in society, there is still a level of inequality in how African American hair is represented in popular culture and in mainstream hair care advertising," the brand stated.
"Mass brands, like Pantene, have inadvertently been a part of this pervasive hair bias with a history of advertising showcasing a limited representation of African American hair styles and textures and promoting long, shiny, smooth hair as the pinnacle of hair health and beauty.
"Pantene has set out to change this perception and empower all women to embrace their strong and unique hair, because all strong hair is beautiful hair."
According to the brand, this is the first time it has partnered with a team of African American formulation experts and stylists to create a range specifically for afro hair.
The Pantene Gold Series is designed to provide the necessary moisture for women with relaxed hair.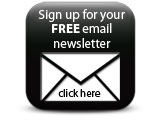 The clip below is the Gold Series origin story.
Companies