Parexel acquires ClinIntel
Extending its clinical randomisation and trial supply management services
Parexel, a global clinical research organisation headquartered near Boston, MA in the US, has acquired all of the outstanding equity securities of privately-owned UK-based ClinIntel, a provider of clinical Randomisation and Trial Supply Management (RTSM) services.
No financial details have been revealed.
ClinIntel's offerings will be combined into the ClinPhone RTSM suite and are designed to make patient randomisation and clinical supply chain solutions more efficient. Capabilities include advanced RTSM technologies for planning, forecasting and supply cahin eLogistics.
The entire ClinPhone RTSM suite will be available through the Perceptive MyTrials platform and as a standalone solution, and both will be available through the Perceptive Partner Program.
ClinIntel, headquartered in Crawley, was founded in 2009 and works with biopharmaceutical companies and contract research organisations. The business will be integrated into the Parexel Informatics segment.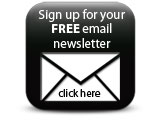 Josef von Rickenbach, Chairman and CEO of Parexel, said: 'By combining the trial supply management technologies from ClinIntel with our existing ClinPhone solutions, we believe we have an opportunity to further advance our position as a clinical technology leader and grow market share by bringing enhanced speed, efficiency, and simplicity to our RTSM offering.'