Parisian skin care brand Gatineau expands Perfection Ultime collection
The Perfection Ultime Miracle Eye Contour Cream is designed to neutralise uneven skin tone and dark circles
Skin care brand Gatineau has expanded its Perfection Ultime collection with the release of its Miracle Eye Contour Cream (£27).
The cream is a lightweight formula, which is designed to even out skin tone and conceal dark circles.
It also contains vitamins and antioxidants to stimulate the skin.
The ingredients in the eye cream include: ginseng root extract, to energise and refine; cornflower, hyaluronic acid and vitamin E, to hydrate and condition; grape seed extract, to protect; and aloe vera and green tea to soothe skin.
Gatineau specialises in anti-ageing skin care products and was set up in Paris over 80 years ago by beauty therapist Madame Jeanne Gatineau.
In 1932 it opened its first beauty store and in 1950 The Jeanne Gatineau School of Beauty was established.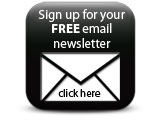 The product will launch in March at gatineau.co.uk.
Companies