Patent round-up: The latest colour cosmetics innovations
This month's patents include compositions for a long lasting, non-emulsion mascara, a natural lip balm containing fruit pomace and a water-based nail polish remover
1. Long-wear mascara composition
US Patent 9,636,294
Application No 14/636,411
Granted 2 May 2017
Assignee L'Oréal Paris
The patent describes a mascara composition including between 15-25% olefin/acrylate grafted polymer and 5-10% of a styrene/acrylates copolymer.
Mascara compositions are typically in the form of an emulsion including film-formers, water, surfactants and waxes to impart curl, volume, length, thickness and colour to eyelashes.
However, they tend to smudge or flake during use and the applicants claim to provide a mascara composition that imparts an enhanced appearance to the eyelashes for an extended time without flaking or smudging.
The composition is not in emulsion form and preferably does not contain any wax.
The preferred olefin/acrylate polymer is Syntran EX80 from Interpolymer, comprising about 62% water, 33% olefin/acrylate grafted polymer, about 1% sodium laureth sulfate and about 1% C12-15 pareth-15, present at 65-70% by weight, relative to the total weight of the mascara composition.
The preferred styrene/acrylates copolymer is Joncryl 77 from BASF included at a ratio of 4:1, olefin/acrylate grafted polymer to styrene/acrylates copolymer.
Pigments may be included to colour the eyelashes or the composition may be used as a clear waterproof base coat or top coat, or be applied to the eyelashes to enhance volume and thickness.
---
2. Lip balm composition
US Patent 8,722,106
Application No 13/309,736
Granted 13 May 2014
Assignee The MotherVine Nutraceuticals Co
The patent describes a lip balm composition of natural ingredients, comprising 54-66% olive oil, 22-28% beeswax, 3-5% pomace, 3-4% propolis, 1.6-2.4% honey, 1.6-2.4% apricot oil, 1.6-2.4% vitamin E acetate, 0.5-1.5% lavender oil, 0.3-0.7% rosemary oil, 0.3-0.7% neem oil and 0.02-0.08% vitamin E.
Other optional ingredients include natural scents, flavours, colours, UV protectors and vitamins, whereby all ingredients add to 100% by weight.
Pomace is the solid remains of grapes, olives, apples or other fruits after pressing for the juice or oil. It contains the skins, the pulp, the seeds, etc.
Preferred is muscadine grape pomace that contains a comparatively high amount of resveratrol, which is found in the skin of red grapes and is said to have beneficial health factors.
The olive oil, beeswax, pomace, propolis, honey, apricot oil, vitamin E acetate and vitamin E are blended together forming a uniform mixture, when all these components are in a liquid state the three more volatile components of lavender oil, rosemary oil and neem oil may be blended together and added, and the total blend is then introduced into a typical lip balm container and cooled until it solidifies.
---
3. Nail polish remover composition and its use
US Patent 9,399,005
Application No 14/006,363
Granted 26 July 2016
Assignee OY Faintend
The patent describes a water-based nail polish remover composition comprising an anionic surfactant, a water-soluble solvent and water.
According to the applicants, conventional nail polish removers contain organic solvents, such as acetone, alkyl acetate, acetonitrile or ethyl acetate, which have undesired properties including volatility and flammability; they may also be toxic and malodorous.
It is the objective of this patent to provide a water-based nail polish remover composition free of organic solvents.
The preferred anionic surfactant is the triethanolamine salt of C14- C17-alkane sulfonate and the preferred water-soluble salt is butoxydiglycol, although many other glycolic ones are named.
A co-solvent may also be included and of the various alcohols named 1-methoxy-2- propanol is the most preferred.
The patent gives percentage ranges for constituents but they are very wide.
For example, in one preferred claim the water-soluble solvent is present from 80-95% w/w; water from 5-20% w/w; and surfactants from 0.05-5% w/w.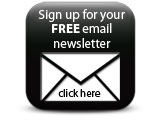 A preferred alternative claims the water-soluble solvent is present from 5-15% w/w; alcohol co-solvent from 60-70% w/w; water from 15-30% w/w; and surfactant in an amount from 0.05-10% w/w.
Companies