Paul Edmonds London debuts SkinCeuticals treatments in theHOUSE
The salon will sell the L'Oréal brand's products and offer its treatments
Paul Edmonds London has launched a new series of skin care treatments with L'Oréal skin care brand SkinCeuticals at its salon in London's Knightsbridge, UK.
The treatments will be carried out in a new element of the salon called theHOUSE, which comprises luxury therapy rooms. Personalisation is a key theme for the treatments at theHOUSE; skin care experts Gene Tevari and Sunita Chouhan are on hand to create bespoke treatment programmes for.
Paul Edmonds London's treatment rooms have a luxury feel
As well as treatments, SkinCeuticals products will also be available for purchase along with a number of other brands including Eminence, Endocare, Heliocare, Pure Potions and Dr ZO.
Catherine Waring, Sales and Marketing Manager at SkinCeuticals UK, said: "SkinCeuticals has chosen theHouse at Paul Edmonds as a destination where skin health meets beauty. The commitment from Paul Edmonds is to offer his distinguished clientele highly efficacious and bespoke treatments, where client experience and results come first. We share this quest for premiumness, expertise and quality providing highly advanced medical facial treatments and products specific to the individuals and their skin needs."
Paul Edmonds is driven by a holistic outlook on beauty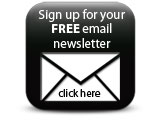 "Paul Edmonds is a well-known and trusted brand at the forefront of an holistically driven client experience. Eminence Organic Skincare is delighted to partner with a well-being company of such high standards, that reflects a shared philosophy," added Tracy Smith, Managing Director of Skinsmith Ltd Uk, the distributor for Eminence Organics Skincare.
Companies