Paul Schütze reveals two architecture-inspired fragrances
The existing fragrances in Schütze's collection are inspired by his own memories
Paul Schütze has introduced two fragrances Villa M and Cuadra (£135), to his collection.
The Australian-born artist and musician was inspired by pieces of architecture to create the new fragrances; it took him a year to develop both scents.
"All my work as an artist, regardless of the medium, has been about capturing ephemeral, elusive, moments and locations; places and memories which change and evolve as we try to recall them," said Schütze.
Villa M was inspired by Curzio Malaparte's cliff top home on the island of Capri; it combines notes of ambergris, cedar, cyclamen, hay, mimosa, pink pepper and seaweed.
Cuadra contains notes of bay, bergamot, coffee, eaglewood, hay, jasmine, oak moss, sandalwood and tobacco, and was inspired by modernist Luis Barragan's Mexican horse ranch, Cuadra San Cristobal.
Schütze said: "Villa M and Cuadra are the first two fragrances in a series directly inspired by iconic architecture.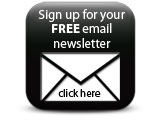 "When buildings embrace and celebrate their locations they evolve as extensions of the landscape. Transcending mere bricks-and-mortar they become like physical poetry."
Companies