Penhaligon's celebrates fashion partnership with video
Ostara was the official scent of London Fashion Week
Following the launch of Penhaligon's new solar floral fragrance Ostara, which was the official scent of London Fashion Week, the brand has created a short film to celebrate its ongoing partnership with the British Fashion Council.
The film, created in partnership with Bespoke Film & Communication Agency, has been designed to reflect Penhaligon's increasing presence at the event; it has been the official scent of London Fashion Week for the last four seasons.
The Ostara fragrance is inspired by the daffodil, although it does not contain any notes of the flower; it is meant to represent a modern interpretation from bulb to bloom. The fragrance was created by Master Perfumer Betrand Duchaufour.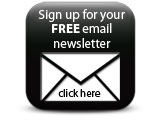 Penhaligon's is using the hashtag #bulbtobloom.
Companies