Pepe Jeans adds to fragrance line-up with two new scents
The London-based fashion brand's new Celebrate collection features a scent for him and her
Following its breakthrough into the fragrance category last year, Pepe Jeans has introduced a second line of scents for him and her.
The new Celebrate scent for her is blended with savoury notes of popcorn, black pepper and chestnut, which lead onto floral tones with white wood base notes and undertones of vanilla.
Meanwhile, the fragrance for him is infused with juniper, cardamom and notes of gin, with a base of sage absolute and amber.
The range is designed in the same cocktail glass and shaker style as its debut Life Is Now collection.
Spanish company Tailored Perfumes was responsible for creating the scents.
Customers can shop the range via thefragranceshop.co.uk for £39.50 each.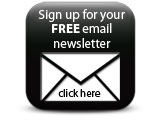 Companies