Percy & Reed launches Wonder Prime Light hair primer
Percy & Reed has been busy innovating around the trend for hair primers.
New to the market is Wonder Prime Light (£18), which is said to provide the prepping and priming benefits of Wonder Balm in a lightweight spray-on leave-in lotion format. The product is designed to provide a foundation for styling, with detangling, heat protection and overall nourishing benefits. In addition, it is also said to give gentle hold and definition to styles.
Co-Founder Adam Reed said: "Your regular styling products will apply like a dream, feel easier to use and become more effective. This will inject moisture, shine, definition, high heat protection and manageability all in one go!"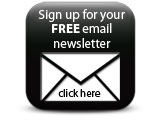 Meanwhile, Co-Founder Paul Percival added: "Wonder Prime Light adds gentle hold, control and definition to all styling products, maintaining your style for longer. This will be a kit saviour for me, making styling quick and easy without compromising on the end result."
Companies