Perfect 10 Black Label releases new signature candles
On demand styling and welcomes company, Perfect 10 Black Label, is expanding into the home fragrance market with a new signature candle range
Perfect 10 Black Label has produced its new candle collection.
The two signature candles, Citrus and Oud Royal (£49 each), have been influenced by founder Charlie McCorry's childhood memories and travels to the Middle East.
"The sense of scent is one of our most impactful," said McCorry.
"Scent has long played a role in beauty treatments, and it was a natural progression for us to capture its power in two candles."
The London-based company teamed up with perfumer Rachel Vosper to create the range; Vosper has been designing and creating fragrance candles in Barbados and Devon for over 20 years.
Citrus includes notes of orange, rose petals and garden herbs, with top notes of lime and leaves.
Meanwhile Oud Royal Candle is a regal blend of oud, coconut balm, tonka bean and amber resin, with blends of lavender and nutmeg.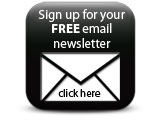 Perfect 10 Black Label's primary focus is to provide wellness services for clients to enjoy in their own home including: yoga, pilates, facials massages, facials and manicures.
Companies