Perfume subscription service Sniph makes retail debut at Harvey Nichols
Shoppers at the luxury department store's Knightsbridge location can build their own selection of fragrances and sign up for monthly deliveries
Sniph, the online perfume subscription service, has revealed its first-ever in-store experience at Harvey Nichols in London's Knightsbridge, UK, offering shoppers the opportunity to curate their own scent selection.
Visitors can sample the service's six most popular perfumes and build their own gift box, as well as signing up to have a selection of scents delivered every month.
Lisa Kjellqvist, co-founder and CEO of Sniph, said: "We're thrilled to be able to bring the Sniph experience in-store at Harvey Nichols and get closer to our members and shoppers.
"The whole process of discovering and buying new perfumes can be quite time-consuming, difficult and expensive.
"We want to remove these barriers and show people how fun and accessible it can really be."
Founded in 2016, Sniph aims to make discovering new scents affordable and convenient by delivering up to 12 miniature 8ml bottles per year directly to subscribers.
Shoppers at the Knightsbridge store can try out the service by buying a fragrance box (£14), or can sign up to have scents sent home on a monthly basis-for three, six or 12 months.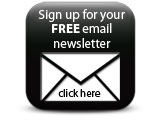 Sniph will be located on Harvey Nichols' beauty floor until 3 October.
Companies