PhD Trials to exhibit at in-cosmetics Paris, Stand S128
PhD Trials is an International CRO engaged into the clinical assessment of safety and efficacy of products for topical application (cosmetics, raw materials or food products). With a multidisciplinary team of skin specialists, boasting more than 20 years of experience in the scientific support to the cosmetic industry, our specialists in safety and efficacy, are worldwide recognised, and can help you to build standard or custom made protocols that are fully adapted to the industry needs.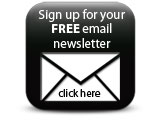 A database with more than 3000 subjects, covering several types of skin and several phototypes. We are the solution to the new challenge of the cosmetic industry. Boasting vast experience in a large number of analysis techniques, at PhD Trials we develop the best protocol for your needs.
Companies