Phil Smith adds Intensive hair mask to Coco Licious range
The Coco Licious Intensive Mask contains coconut extract and shea butter for an intensive conditioning treatment
Phil Smith has unveiled its new Coco Licious Intensive Mask (£1) for dry and damaged hair.
The mask is said to leave hair smooth and shiny, and comes in an easy-to-pack 15ml sachet.
The London-based brand recommends using the treatment after shampooing and conditioning, and leaving in hair for 15 minutes before rinsing.
It contains coconut fruit extract and shea butter, which are both said to stimulate hair growth and improve scalp health.
Phil Smith's products are certified cruelty-free and are all made in the UK.
The product will roll-out to Sainsbury's stores across the UK from 1 July.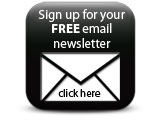 Companies