Philosophy bottles hope
US skin care brand Philosophy has launched Renewed Hope in a Jar, an updated version of its iconic product
US skin care brand Philosophy has launched Renewed Hope in a Jar, a technologically updated and lighter weight version of its iconic Hope in a Jar product.
Where once the jar sported the message 'Where there is hope there can be faith: where there is faith, miracles can occur', this has been reduced to 'Live with optimism, renew with hope'.
The new product will be sold on QVC's website and the Philosophy website before entering bricks-and-mortar stores in January. Targeted at women aged 25-45, Renewed hope in a Jar costs $47 for 60ml.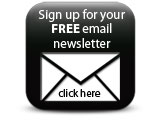 The move comes as Coty, which bought the brand in 2010, repositions Philosophy as a skin care brand and moves away from the body care market.
Companies