PhytoCellTec Goji – Stem cell activation for a V-shaped face
Sponsored by Mibelle Biochemistry
Goji Plant Stem Cells Vitalize Skin Stem Cells for an Improved Face Shape PhytoCellTec Goji is based on a plant stem cell culture of a Goji seedling that vitalizes mesenchymal stem cells to ensure an improved V-shaped face.
Goji (Lycium barbarum) plants are native to Southeast Europe and Asia. The red-orange goji berries that are harvested from this plant are one of the most famous super fruits. And thanks to our PhytoCellTec technology, we are able to produce Goji plant stem cells that can be used in cosmetic formulations in order to improve the function of skin stem cells.
As we age, the production of collagen and elastin is reduced, which results in sagging skin that can most notably be observed at the face contours of the jawline.
Mesenchymal stem cells have been shown to improve collagen production and regenerate the skin, for example during wound healing. These processes are mediated by vesicles known as exosomes which are produced and secreted by these stem cells.
PhytoCellTec Goji was shown to:
improve the stemness of aged mesenchymal stem cells
increase exosome signaling by mesenchymal stem cells, which in turn improves extracellular matrix production in fibroblasts.
The improved extracellular matrix rejuvenates the skin by improving skin density, reducing wrinkles and reshaping the face for an improved oval face shape.
PhytoCellTec Goji
Stimulates exosome signaling
Increases collagen and elastin expression
Improves skin density
Tightens facial contours
Minimizes fine wrinkles and deeper lines.
Applications
Tightening and contouring serums for the face and neck
Collagen boosting formulations
Contouring masks
Lifting and firming anti-aging formulas.
Formulating with PhytoCellTec Goji
Recommended use level: 0.4 - 1%
Incorporation: For cold processes, dissolve PhytoCellTec Goji into the aqueous phase
In hot/cold processes, add during the cooling phase below 40 °C
Thermostability: Temperatures of up to 40 °C for a short time will not affect the stability of PhytoCellTec Goji.
INCI (EU / PCPC) Declaration
Lycium Barbarum Callus Culture Extract (and) Isomalt (and) Lecithin (and) Aqua/Water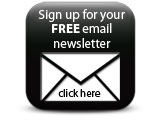 Additional Information
Not preserved
Alcohol-free.
Featured Companies