Pinterest now tailors beauty searches by skin tone
Customers can now personalise their Pinterest beauty inspiration by their skin shade
Social media network Pinterest has announced a new service allowing users to customise their beauty searches.
Customers can now explore the platform by skin tone to achieve a more tailored experience.
The concept has been trialled for make-up, but will soon span across hair ideas.
Nearly 60% of the top 100 searches involved a skin-related term, such as 'dark skin', 'pale skin' and 'olive skin'.
But now, searches for inspiration such as 'beauty tips', 'eyeshadow' and 'glossy make-up' will show personalised videos and pins.
The more customers use the service, the more personalised their home feed and recommendations will be.
US customers on iOS will be the first to use the innovation, while Android users and international customers will be able to use the platform in the future.
According to Pinterest, beauty is one of the most searched for categories on the platform and offers customers skin care routines, make-up and hair tips as well as inspiration.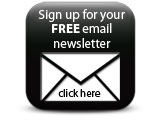 Read Pinterest's top tend beauty trend predictions for 2019 here.
Companies