Piz Buin looks on the light side
New 'fluids' formulated to have a much lower viscosity than standard sun lotions
In a bid to drive consumer compliance when it comes to sunscreen application, Johnson & Johnson owned sun care brand Piz Buin has launched Piz Buin Ultra Light Dry Touch Fluid.
Available in 150ml Sun Fluid and 50ml Face Fluid variants in both SPF15 and SPF30, the fluids are formulated to have a much lower viscosity than standard sun lotions, so they are very light and easy to apply.
According to Georgios Stamatas, J&J's Research Associate Director – EMEA Skin Care Science and Scientific Communication, the products have been "designed with consumers in mind who don't want a messy or sticky formula".
The formulation contains methacrylate copolymer microspheres which are lipophilic and which absorb the lipids in the formula, resulting in a non-greasy feel.
"The primary benefit is effective UV protection. But on top of that is the unique aesthetics, which drive compliance for people to apply sunscreen," he said. In a consumer test, 90% of subjects said Piz Buin Ultra Light Dry Touch Fluid felt 'non-greasy'.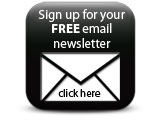 The products are available now priced at £16.99 for the Sun Fluid and £11.99 for the Face Fluid.
Companies