Polish beauty brand Ziaja selects RPC Bramlage for deodorant range
Polish cosmetics manufacturer Ziaja selected RPC Bramlage to package its new deodorant range.
The range of roll-ons use RPC Bramlage's 60ml Roll On pack, which is blow-moulded, while the cap itself is injection-moulded in polypropylene. The pack was personalised using colour coding to convey the benefits of the different products.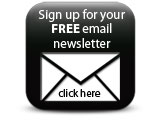 "We are delighted with the Roll On pack," comments Ziaja. "It looks good on-shelf to reflect our quality image, while the user-friendly design means easy application for our customers. We have enjoyed excellent service from RPC Bramlage and hope to build on this success with the selection of other packs from their range for more of our products."