PolyFructol Plus: Provide 48 hour hydration and more
Looking for a moisturizer that hydrates skin for up to 48 hours while at the same time leaving it smoother, firmer and more elastic? How about a moisturiser that also increases skin hydration after just one application in a shower formulation and leads to an increased moisturisation even after rinsing?
PolyFructol Plus:
Immediately and deeply rehydrates dry skin (48 hr)
Enhances skin elasticity and firmness (48 hr)
Protects and regenerates the skin barrier (48 hr)
Even works in rinse-off products and after a single application.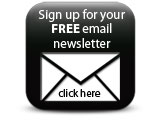 PolyFructol Plus is based on the oligosaccharide inulin that comes from chicory roots. This is combined with lecithin-derived liposomes to enhance its activity. Long-lasting and effective for up to 48 hours.
Featured Companies